Tom Greening, a prolific writer, once said, "all-time management begins with planning". Are you short of time to do your groceries? Make us your plan and save time. Be it a busy day or a lazy day, in the crisis of lockdown, or the ordeal of heavy traffic, we are at your service regardless of time and situation. Yes, we do grocery delivery now. Foodmandu initiated Foodmandu Fresh for online grocery delivery during the recent lockdown.
If you run out of groceries in the mid-week, tag along with your plans and do not worry about hopping grocery stores and markets anymore. Foodmandu fresh is here to ease your workload and stress by delivering to you fresh and healthy veggies and other essential food items at your doorstep with just one click. All you've got to do is visit our website or application and place your order from the groceries section.

Foodmandu initiated Foodmandu Fresh for online grocery shopping during the recent lockdown. In collaboration with a number of marts and stores like Nina & Hager, Wellness Organic, Kathman'du Coffee, Valley Cold Store, Trisara- The Baking Factory, Nd's, we started delivering grocery items – from vegetables, meats, eggs, dairy products to coffee beans, bakeries and even pickles. To save you from the hassle of visiting multiple places, we have partnered with 18 stores in total with a variety of options to explore.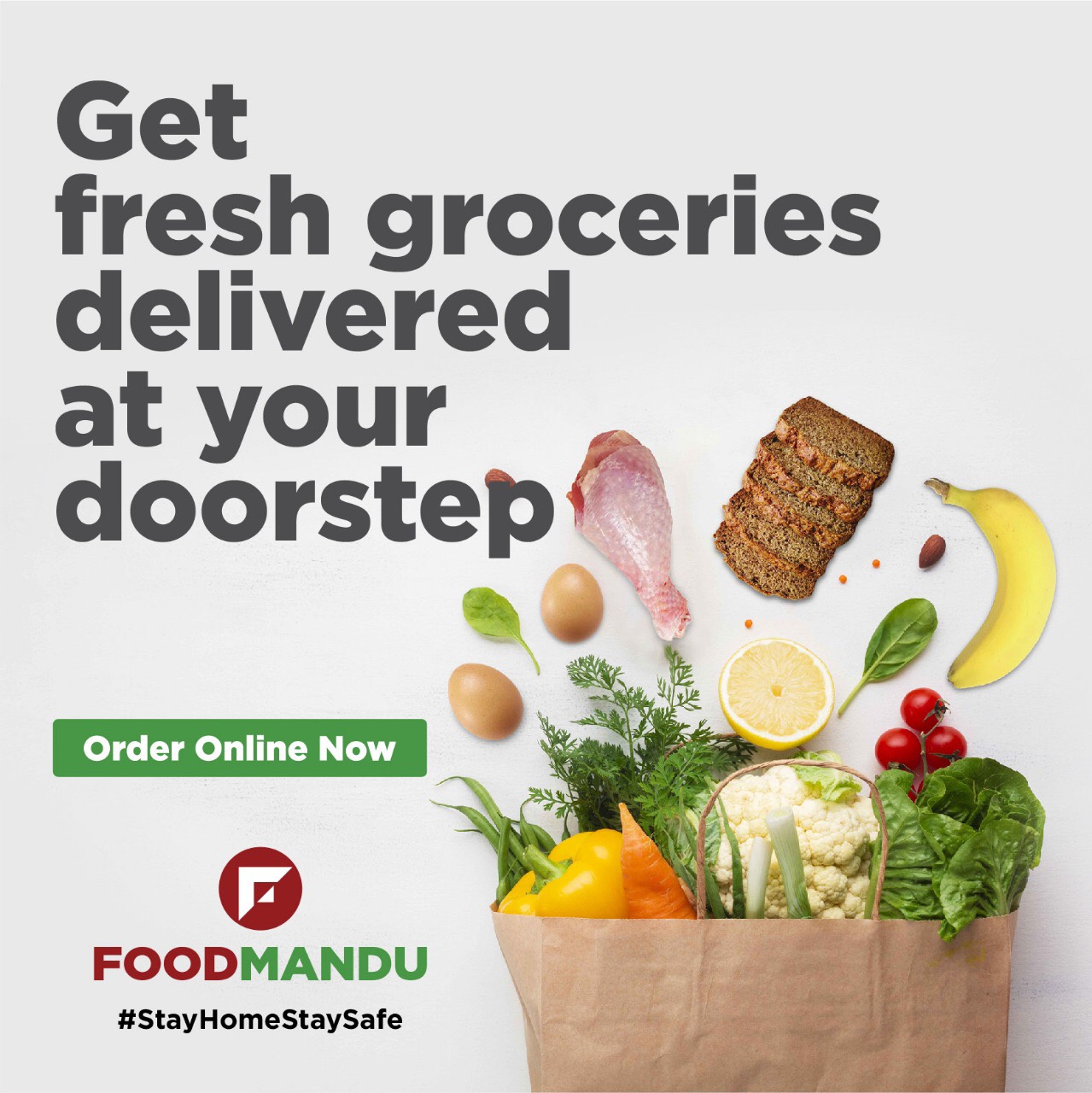 Did you wake up with a hungry tummy last night but ran into an empty freezer? Worry not! It won't happen again. Place your order quickly and we'll have your listed items delivered on the very next day.
Foodmandu Fresh: https://foodmandu.com/Restaurant/Details/948