There's no greater adventure than trying out new cuisines and foods. The high that you experience when unfamiliar or familiar ingredients come together to create an explosion of flavours is incomparable. Good food makes for good memories and a happy soul.
But there's no need to feel FOMO when you look at your friends' vacay food posts on Instagram.
Take a trip with Foodmandu Online Food Festival where you get to experience the best of global cuisines from the comfort of your home or office.
East Asian & South-East Asian Cuisine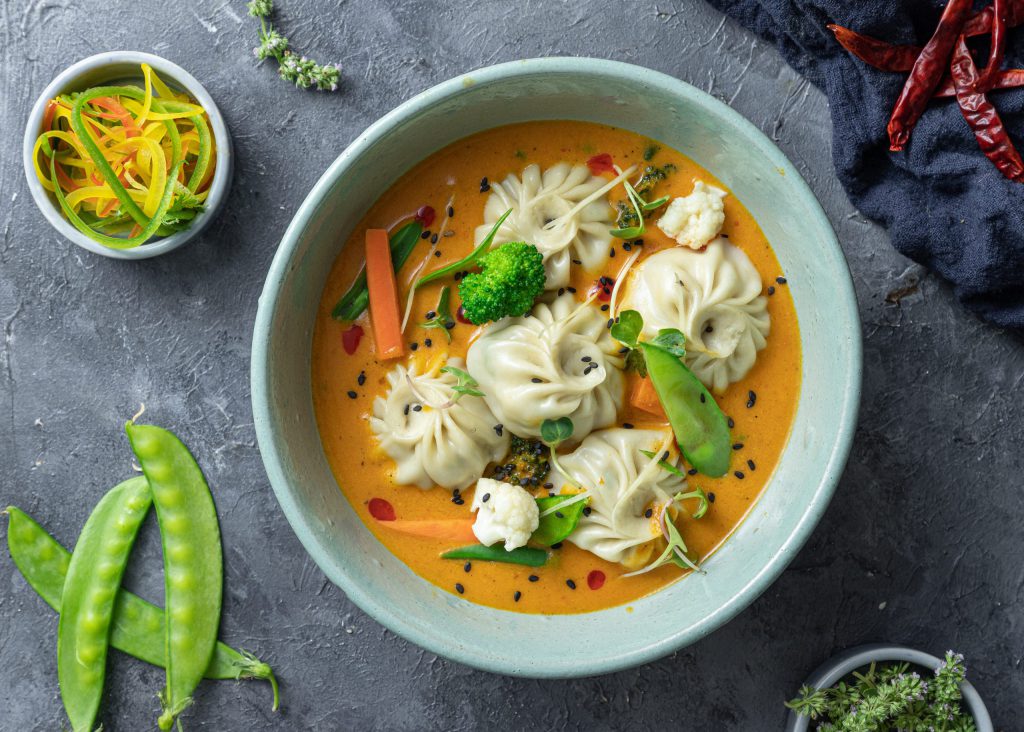 A bowl full of noodles in a hearty broth garnished with fresh ginger, scallions, and a splash of soy sauce are what dreams are made of. Or better still, drown yourself in the peanut-ty goodness of a Penang curry topped with fried shallots and garlic.
Asian food hits all the right spots when it comes to feeling happy on the inside, especially on a cold winter day.
Fortunately, the Foodmandu Online Food Festival will help you satisfy that urge. Log into your app today!
Restaurants: Mamagoto, Pho99, Koto, China Town Chinese Restaurant and Bar, Dragon Chinese Takeout, Mango Chilli


American Cuisine 

American cuisine is a mishmash of various immigrant cultures drawing influences from Asia, Latin America, Africa, China, Italy – the list goes on!
And while experts find it difficult to define it, the most popular American food exports have to be the
good ol' burger and crispy fried chicken.
Very few can resist sinking their teeth in a big fat burger (or sandwich, if you want a healthier option) with some melted cheese or a bucket of crispy fried chicken wings.
Luckily there are several restaurants in the Du that can help you scratch that itch.
Restaurants: KFC, BigB, Burger Shack, Chef Burger, Quick Bite, The Workshop eatery, Chicken Station


Italian Cuisine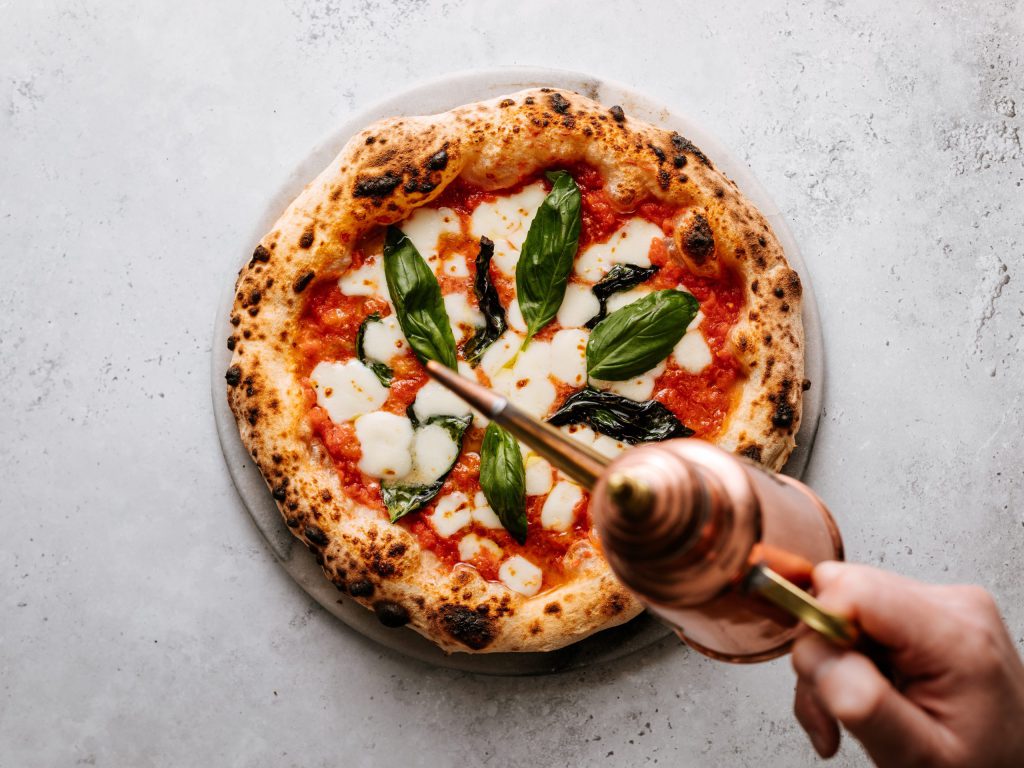 Tomatoes, olive oil, oregano, basil, and cheese. When these 5 ingredients get together they can take you straight to Napoli.
Italian cuisine is all about quality ingredients, handmade pasta, and wood-fired pizzas. It's the kind of food that is prepared simply and with A LOT of love. And that's probably why a bowl of spaghetti or a 17-inch pizza is the comfort food for many.   
Feel like indulging in some Eat, Pray, Love? You know where to order from.
Restaurants: Roadhouse, Piano B, Impasto Pizzeria, Crust Pizza, Pizza Inn, Pizza Hut, Bricks Cafe
Indian Cuisine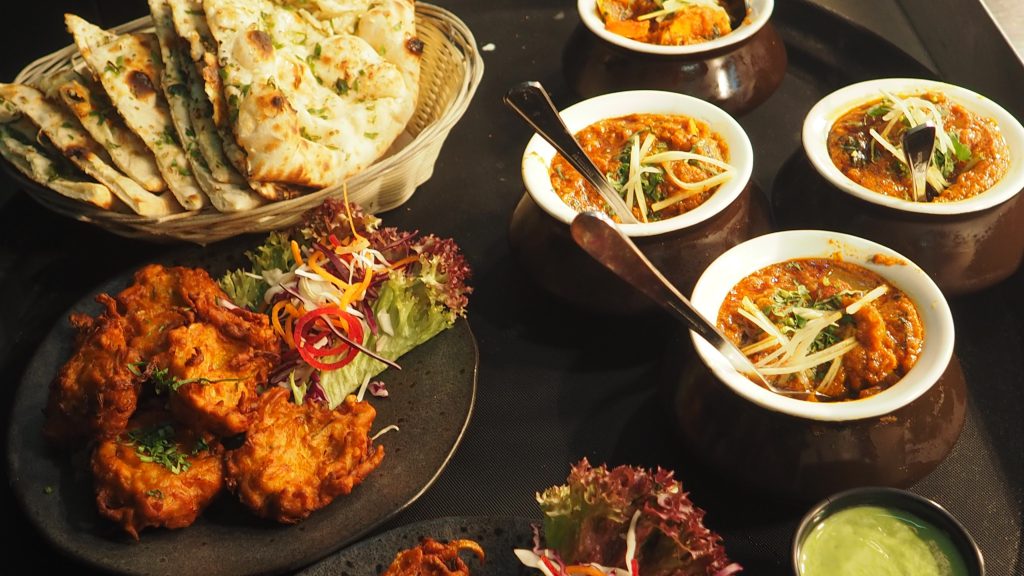 The Indian cuisine landscape is huge, including regional and cultural influences.
The sheer variety of cooking techniques – from north to south, east to west  – puts a spin even on the most common dishes like dals and meat curries.
Of all its cuisines, it is Mughlai food that has made its mark on the global food scene. Scrumptious kebabs, buttery dals, tikkas accompanied with tender naans can make anyone cheat on their diet.
Hit up these👇 restaurants if you're in the mood to indulge. 
Restaurants: House of Karim's, Mughal Empire, Nizam's House, Bawarchi


Nepali Cuisine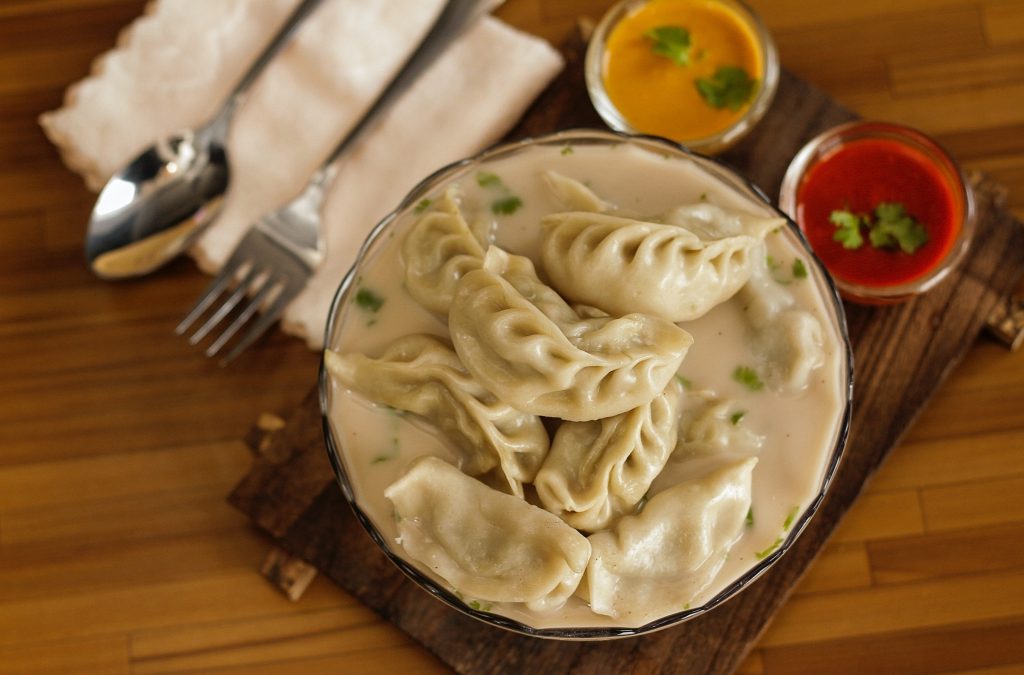 Finally, there's nothing in the world that would beat a plate of momos that taste just the way you like them. The trio of timur, jimbu, and khursani can beat the winter blues in seconds. Whether it be Piro aloo, Chatamari, Sekuwa, or Chwela, you can order anything and everything while enjoying heavy discounts with Foodmandu Online Food Festival.
Restaurants: Achaar Ghar, Bhumi, Bota, Dalle, Mitho Momo, Ghangri Cafe 

So what are you waiting for? Experience world cuisine with Foodmandu Online Food Festival, NOW!