One of the great things about our capital's food scene is that there's something for everybody, even those of us with holes in our pockets!  From Momos, Pizza to Rolls, Burritos, here are some of the city's best eats that won't break the bank.
Bota


"Bota simply Momo- chito…mitho…sasto..!!", From Sandheko momo to Krunchy momo, Bota has been serving its customers with an variety of momos. Besides momos, this eatery also serves stick food, noodles, burger and fried rice. All the food items on their menu are of reasonable price. "Bota" currently has five outlets located in Kumaripati, Kalimati, Jhochhen, Anamnagar and Kamalpokhar.

Sinka
"Sinka- Have It Fresh!" serves varieties of momos with new tastes and concepts. Spicy Akhbare momo, BBQ style tandoori momo, newari style Choyela momo or even cheesiest momo-za, Sinka satisfies your taste buds with their new recipes at your minimum budget. Sinka is located at Kumaripati, Lalitpur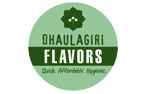 Dhaulagiri Flavors
"Dhaulagiri Flavors" promotes healthy food and snacks options at affordable prices. Their production of momos have highest level of consistency and quality. They also have a central production house situated at Ranibari, Samakhusi and service outlets at Naxal Big Mart and Gyaneshwor.

Dabali
Located at Nagpokhari "Dabali café" offers great tasty food suitabe all ages. "Dabali" may not offer big fancy food but, it offers quality and taste to the customers. The café has its food made with fresh spices in a hygienic open kitchen. They maybe one of the few places where you can try homemade chicken sausage flavored with special herbs.

Dalle
D: Delicious in every bite, A: Achar that sings of dalle, L: Loyality through high satisfaction, L: Love for community using local ingriedients, E: Empowering the youth "Dalle" started with a vision of serving food that everyone loves. "Dalle" is located in Jawlakhel, Golfutar and Kamaladi. The eatery highlights combo meals as well and their food items are reasonable price.

Lucknow ka Zaika
This magnificent Indian restaurant serves Mughlai food and lip smacking food straight from Lucknow, the city of nawabs! With pocket friendly prices, their Biryanis and Kebabs of this eatery has an authentic taste. "Lucknow ka Zaika" is located at Naxal.

Mo:Mo Bar
The restaurant is located at Devkota Sadak, New Baneshwor, and Lazimpat. They serve momos with three different sauces that compliments the taste of it. "Mo:Mo Bar" has been serving variety of great tasting momos at a reasonable price.

Om Tandoori Restaurant and Rooftop Cafe
"Om Tandoori" has been a popular food joint around its area, Kalopul. They have been serving a range of Indian curries and tandoori items at very reasonable price. The "Om tandoori" team focus on their service and quality to satisfy their customers.

Mo:Mo Queen
This small Momo outlet run by two Momo enthusiasts to share the love of Momos. Situated at Hotel Ambassador, Lazimpat, "Mo:Mo Queen" serves juicy Momos at best price.

Pepe Pizza
This one of the most popular pizza places located at Maharajgunj, Balaju and Anamnagar. "Pepe Pizza"specially focuses on authentic Italian Pizza that has mouthwatering varieties at best rates.
Royal Rolls
"Royal Rolls" is famous for their rolls and burger. With popularity gained over a year, it aims to provide good food with good quality at a reasonable price.

Sarika's
"Sarika's" is a place for delicious cakes and bakery items. Delicious cakes with high quality is what Sarika's is all about. They serve hundreds of cakes in a regular basis. The workers put in a lot of effort to ensure that they deliver the quality and tasty cakes and bakery items.

Slices Pizza
"Slices Pizza" brings to you the authentic taste of pizza at very affordable prices. They whole wheat to make the dough and sauce.  The highest quality meat and vegetables are used as their produce to make sure that  each and every bite you take from their pizza will be delightful. Slices Pizza is located

Urban 2 Go
Established  about four years ago, the Urban meat company that produces a variety of processed meats has launched a Factory Outlet in Bluebird-Tripureshor and "Urban 2 Go" Food Carts and Cafes in other six locations; Bhat Bhateni-Naxal, Bhat Bhateni-Patan, Bhat Bhateni-Kalanki, Bhat Bhateni–Kalanki, Bluebird-Tripureswhor, Bluebird-Durbar Marg. The fast food cart serves simple yet appetizing food from classic hotdogs to the monster dogs at a pocket friendly price. "Urban 2 Go" stands out with the quality of the processed meat it uses.

Hungry Panda
 When it all comes down to hunger, Hungry Panda serves you with the best food in town. Located at Jamal, "Hungry Panda" serves fresh Asian fusion food at affordable rates.  This restaurant has become one of the popular destinations for lots of youngsters and  food lovers.