Many Nepali women fast and avoid meat during the holy month of Shrawan and it is quite difficult to resist the urge to go back to eating our favorite non-veg dishes and particularly inconvenient when eating out with friends. But if you think eating veggies are boring, think again. Some of the eateries in Kathmandu surely serve variety of vegetarian delicacies; browse some of the top picks below.
1. Funghi Pizza from Fire and Ice pizzeria: Mushroom is definitely the go-to food for vegans and vegetarians. It's packed with anti-oxidant properties, protein and delicious taste. This funghi pizza is definitely is a must try.

2. Special snacks platter from Laptey Newari Cuisine: Meat is the highlight of newari cuisine but it's veg alternative are also mouth watering. Laptey has amazing veg snack platter that everyone should try this holy month.

3, Bentou box from Otafuku Okonomiyaki: The unique thing about this place is that you can customize and choose the dishes in your bentou box according to your preference. Just another reason to visit this amazing eatery.

4. Bota simply momo: All places serve delicious momos, but only few serve good veg momos and bota is definitely one of them.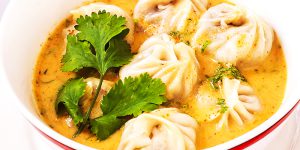 5. Fettuccine aglio olio from Mezze: With rich taste and aroma of herbs this pasta is winning!

Lazy to visit the restaurants? Order right away from Foodmandu.