Have you ever had an extreme craving for a slice of Pizza? I'm sure your mouth has watered just by thinking about a heavenly slice of your favorite one.
The "Ultimate" Pizza has so many categories and variations, you certainly have not tried all of them yet. So next time you feel like indulging in a pizza pie, try a new variety, I'm sure you will be utterly satisfied.
Pizza hut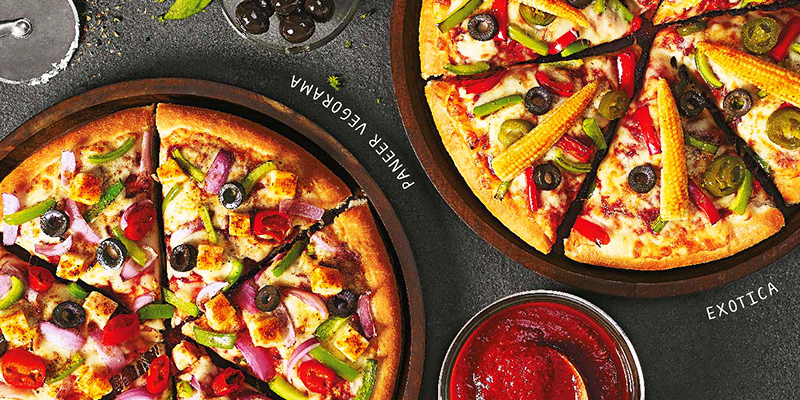 "Chicken double trouble" is topped up with chicken and onion sausage, chicken tikka, capsicum, jalapeno, red paprika and cheese.
Fire and ice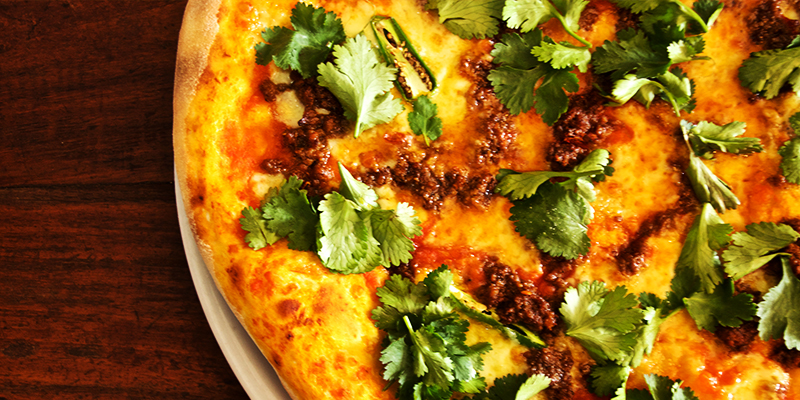 "Hawaiian Pizza" is a Tomato sauce based pizza with mozzarella, ham, pineapple, green pepper, ginger and oregano. Pineapple on pizza? Many find this combination unappealing but, the blend of ham and pineapple on a pizza actually tastes pretty good.
Vesper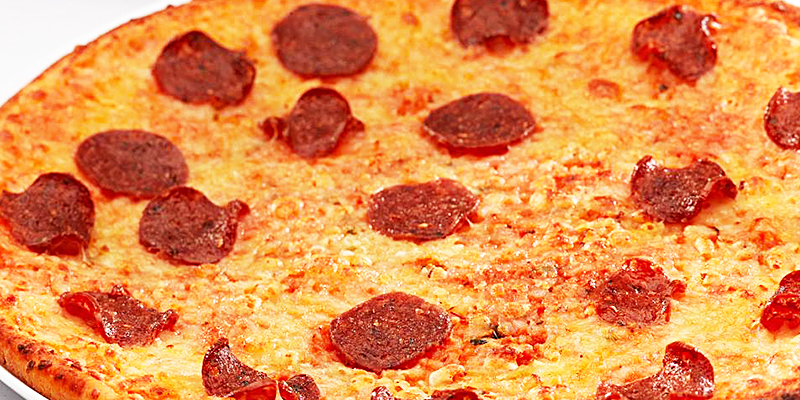 Vesper Café's "Frutti di mare" is an exotic seafood pizza with tomato, mozzarella cheese, squid, muscles, prawn and oregano.
Slices pizza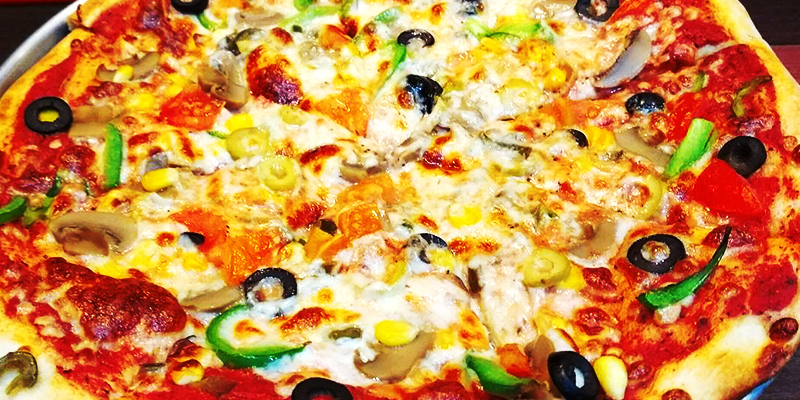 This 12 inch "Mixed Pizza" is filled with rich goodness of oven roasted chicken breast, chicken sausages, capsicum, sweet corn, olives and jalapeno.
Mauri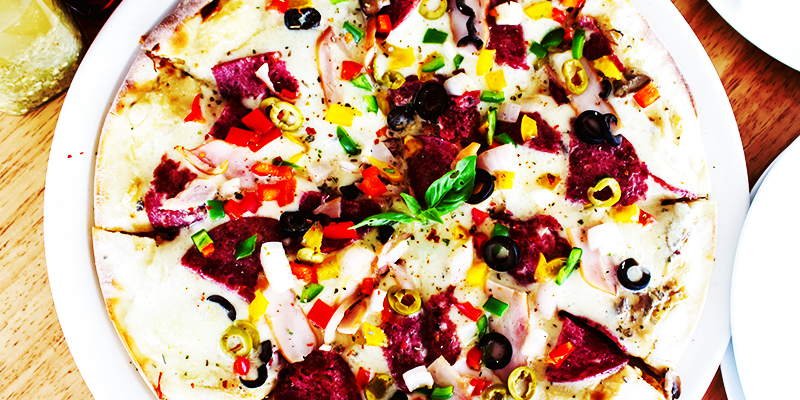 Mauri's "Bianco Pizza" is a unique dish. Other pizzas have tomato sauce as their base but the Bianco has a white creamy mushroom base with herbs and is topped off with mozzarella cheese with pesto sauce.
Mezze By Roadhouse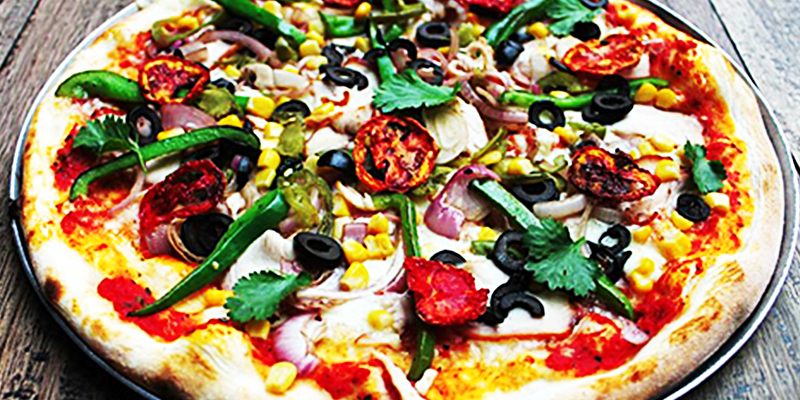 "Clazone" is a special pizza that is folded in half and stuffed with ham, mushroom, black olives and garlic.
Little Italy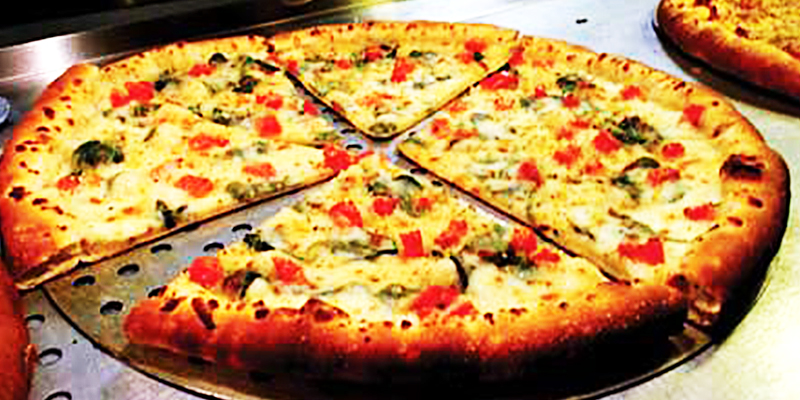 The "Bombay Pizza" spicy tomato sauce with Italian herbs and mushrooms, onions, mozzarella, cottage cheese and coriander. This Italian pizza has an Indian twist to it.
Roadhouse Café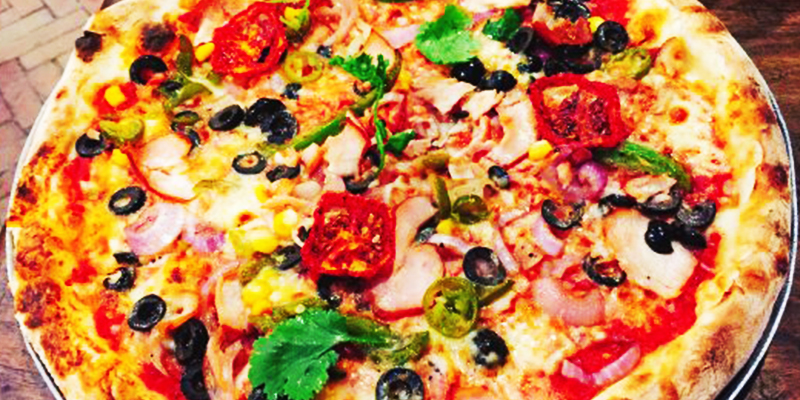 for all the cheesy cheese lovers out there, Roadhouse's "Four cheese Pizza" is the best. This pizza has Mozzarella cheese, Yak cheese, Parmesan cheese and Goat cheese
Black Water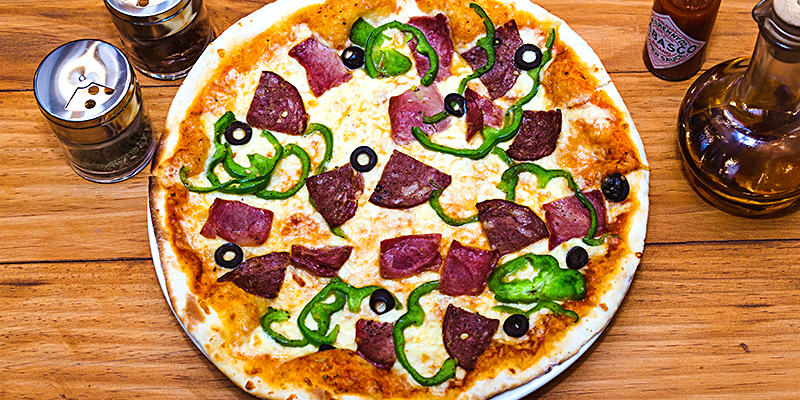 "Meat lovers Pizza" is filled with Ham, Bacon, Chicken and topped with Mozzarella cheese.
La dolce vita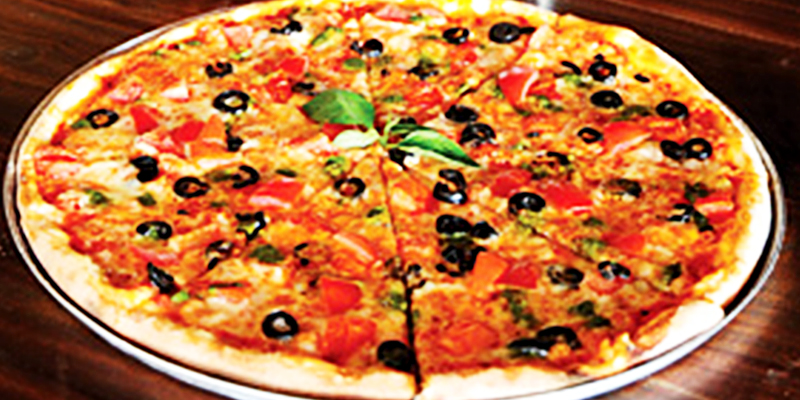 The "Salmone Pizza" from La dolce vita is an exotic one. It has Cream Sauce as base and is filled with imported salmon and mozzarella.
Alchemy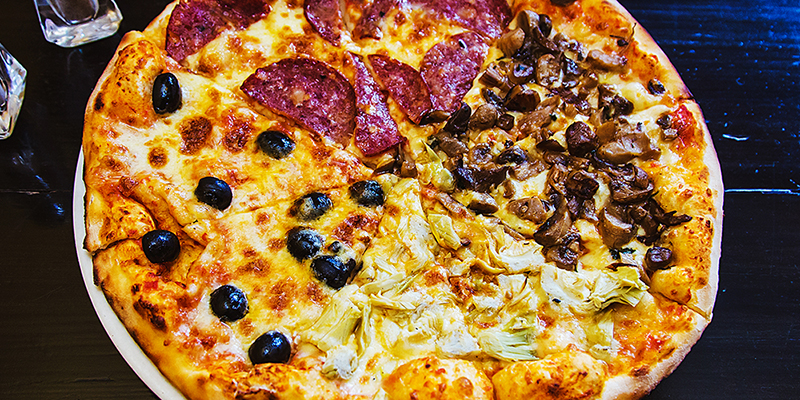 A twist in the regular Margarita Pizza is "Green Margarita". It has Pesto sauce instead of the tomato sauce and it is topped with lots of Mozzarella cheese
Impasto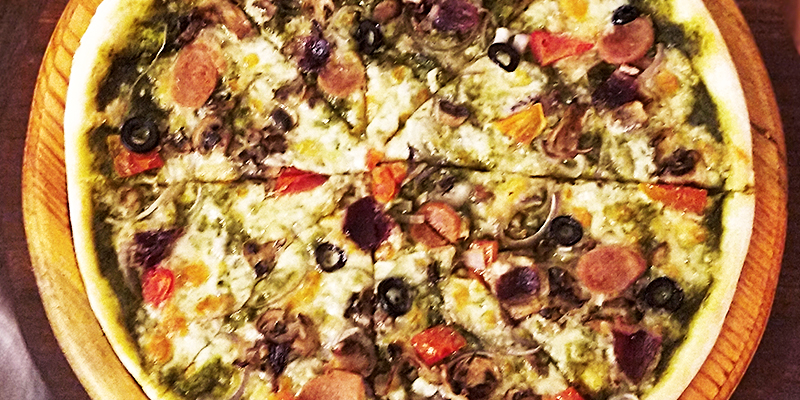 Impasto offers a Vegan Pizza named the "Greenery Pizza". This pizza has pesto sauce as its base with broccoli, spinach and zucchini.
Pepe Pizza


"Fungi pizza" has tomato sauce, mozzarella and sautéed mushroom on top. The word "Fungi" on a pizza does sound a little strange but, The Fungi on this Pizza is Mushroom.
Bricks Cafe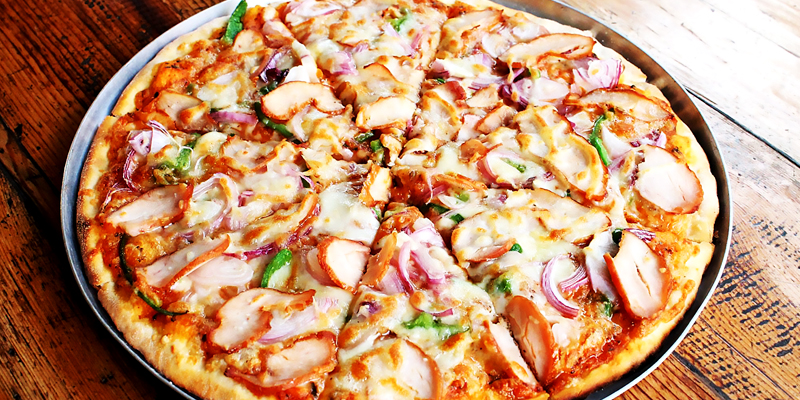 "Bricks Supreme Pizza" has an amazing combination of  bacon, chicken and fish with red and green pepper,mushroom, black olives and onion.
Crust Pizza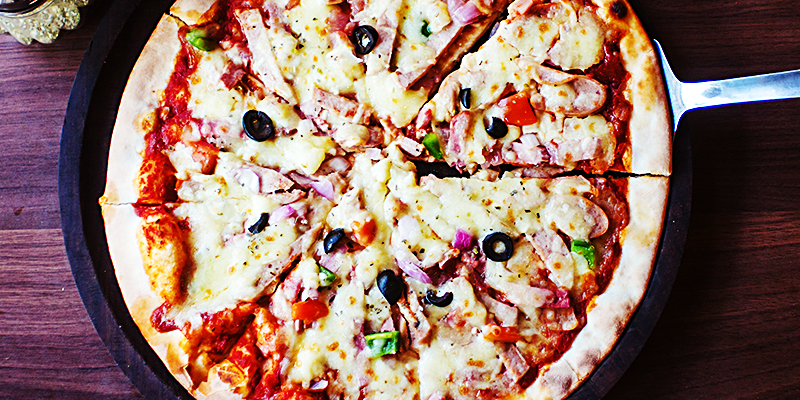 The "Crust Special Pizza" is one of the most authentic tasting pizza with home made bread and secret tomato sauce. It has ingredients like basil and oregano that gives it an amazing taste. The pizza's crust is carefully analyzed while cooking so that it gives a crispy texture.