Imagine how troublesome it can get when you need to head out for lunch and you have work pending by the hour. But, if you've ever order food online, you know it's pretty easy right? Scroll through a menu, a few buttons to click and Weee Weee! Hot food of your choice will be at your door within an hour.
But Hey! That food didn't fall from the sky or came down through a pipeline. There is someone taking care of your food all that while you were waiting for it. We call them our Hero's, our delivery boys!
Our heroes keep adding up to give you the best service. Bishal Chaudhary (aka Paltu) from Bardiya is one of our oldest heroes but still looks very young and is full old running! He delivers Italian, Mexican, Nepalese, Indian, French and much more on his 2 wheels working almost 60 hours a week and delivering more than 150 orders a month! If you are a frequent user of Foodmandu's delivery, you must have seen him at least once. Haven't you?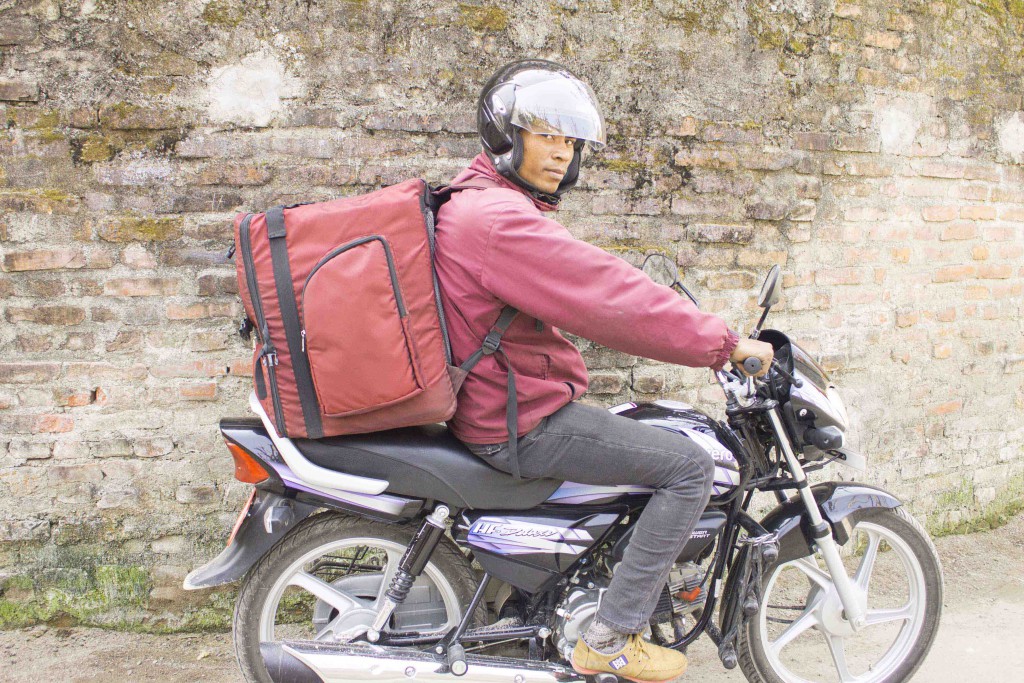 So, while he was gearing up for a delivery on a Sunday evening, we took some of his time and did some quick questioning.
1. What has been most challenging thing so far?
"Garmi ma garmi bhanna paidaina. Paani pareko bela paani bhanna paidaina. Yestai cha garai cha" but every work is difficult and life is long so we must do what we like and I like what I do.
2. How does the Nepalese society view your work?
When I started working here, I told my family I had taken up some marketing job because the image of a food delivery boy is somewhat low in the society. But they found out later. I tried to convince them. After all it's not the job but peoples mentality that needs a change. They still argued but since the job gave some extra money to my family, somehow they adjusted to it.
3. If you were not working here, what would you be instead or what would your life be like?
I opened up a wine shop few years back and I have some trusted people who look after it every day. People don't believe me when I say I don't drink at all. But this is one reason my wine shop has been doing well. If not for Foodmandu, I would be indulged in my wine shop.
The team at Foodmandu finds Bishal Chaudhary haughty yet, honest and persevering. He has lots to complain and lots of things to appreciate about Foodmandu. An honest man with arrogance, Chaudhary has dedicated 5 years of his life to Foodmandu. We thank him for being one of our oldest Heroes and delivering smiles with every order he makes.