Middle Eastern Food  is the variety of food from various countries of Middle East like Arab, Israel, Seria, Iran, Bahrain, Dubai, etc. The food is mostly prepared from chickpeas, olive oil, honey, sesame and others. Now, many of us do not know about Middle eastern food, do we? There are restaurants that serves delicious Middle Eastern food at Kathmandu and Lalitpur. All these restaurants have  mouth watering arrays of food option to choose. You might be confused if you are trying it for the first time regarding what to choose?, How might it taste?. So we are here to help you decide what to choose for starter, main course and dessert. 😀
Starter:-
Starter is also know as 'entree' . It is the course that precedes the main course in three course meal.
Hummus:–
Hummus would be the ideal starter for your Middle Eastern Lunch. Hummus is a dip or spread which is made from chickpeas or other beans, blended with olive oil, tahini, lemon juice, salt and garlic. The hummus is served with bread which is soft, smooth, slightly leavened and baked. Hummus can be taken as an appetizer or sides. It can also be eaten with salads, wraps, pita breads, grilled chicken, chips, or even pizzas and burgers. As hummus is high in protein and have antioxidants, it keeps your digestive tract regular, improve your bone muscle, skin, and blood health.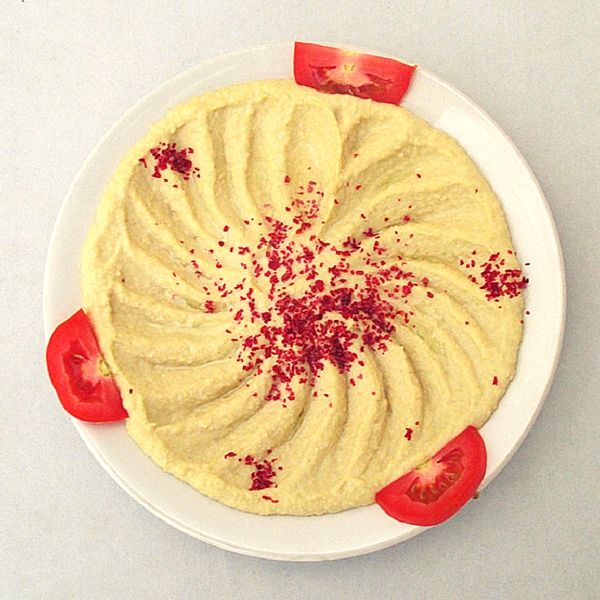 Main Course:-
Main course is the most substantial course of the meal.
Shawarma Wrap:-
Shawarma wrap is a wrap which is prepared with shawarma. Shawarma or Shawurma is an Arabic meat preparation where chicken or any other meat is prepared in rotisserie style; it is the style where meat is pierced and grilled in a rotating spits for as long as a day. Then it is cut off from the block of meat while serving. The tender bits of skewered  meat, garlic puree along with cheese and veggies makes the wrap full flavored. It would be a delish meal to exhilarate your eager stomach.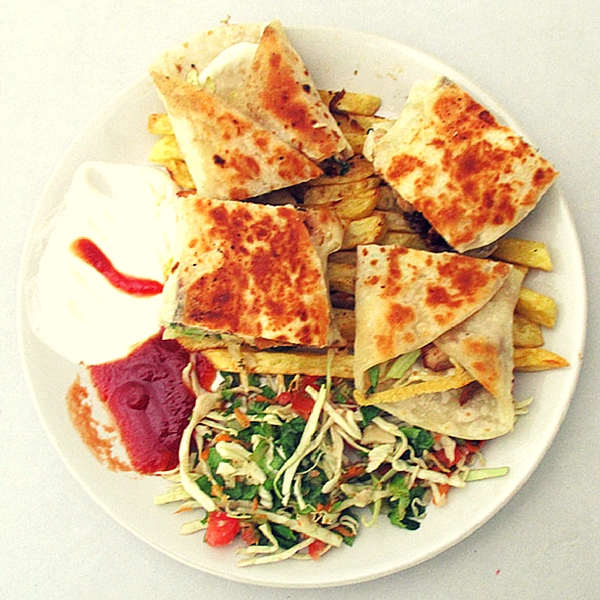 Dessert:-
Dessert is the sweet course which is eaten at the end of the course.
Suksseh:-
Suksseh is served as a Dessert. This sweet course is basically a blend of chocolate with biscuit that has been frozen, shaped and then served. It is in a long round like shape which is brown in color with bits of biscuits; it is sliced and then served . The chocolate confection which is sweet and candied is best for the Middle Eastern Dessert.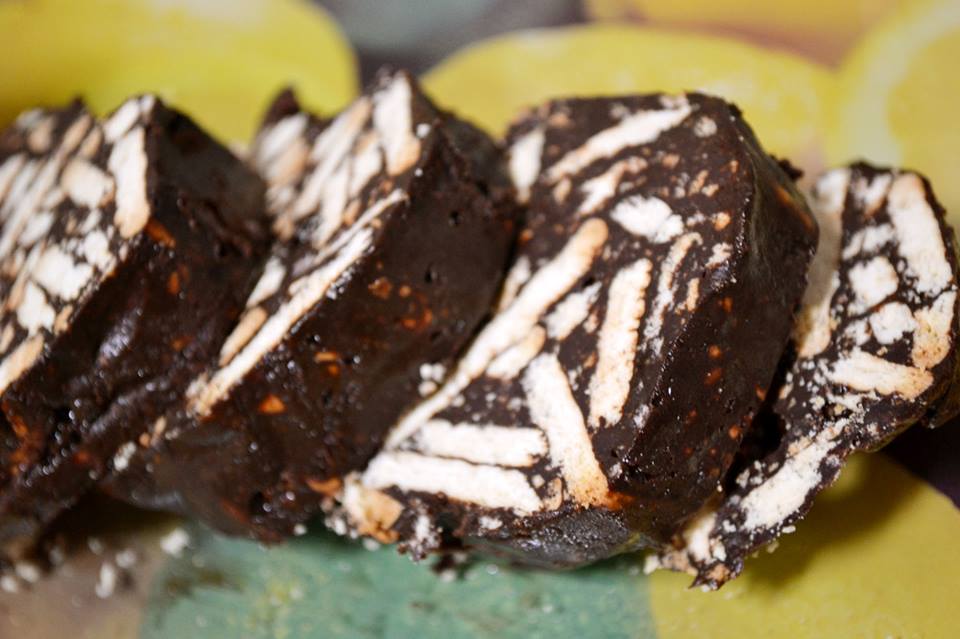 So, these are the food you can try at first while opting Middle Eastern cuisine. Some of the famous places serving Middle Eastern food in Kathmandu and Lalitpur are:-
Taza Restaurant which is located at Pulchowk, near Himalayan Bank.
Contact Number- 9860960177,01-5541552
OR2K Restaurant which is located at Mandala Street Thamel.
Contact Number- 01-4422097
Chick N Falafel which is located at Mandala Street Thamel.
Contact Number- 014422496
Photo Courtesy : Taza Its Fresh!