A cuisine is primarily influenced and created by the ingredients that are available locally or through trade. It can also be stated as the foods and methods of food preparation traditional to a region. Continental cuisine, is a generalized term collectively referring to the cuisines of Europe, Russia, New Zealand, Britain, Latin America and North America. These places may not have a distinguished cuisine of their own. In context to Nepal, some continental dishes available here have a little bit of Nepali twist to it. "Online Food Festival" brings you some restaurants that serve delicious continental dishes. 

Wicked Spoon
A popular restaurant for youngster, locals and foreigners, Wicked Spoon was recently established in 2015. Wicked Spoon, Fork and Rock is now a popular destination and addition to Jhamsikhel. Their Lemon chicken is something unique and is a must try dish.

Pepperoni Pizza    
Pasta Carbonara       
Beer Battered fish and chips    
Wicked crispy chicken      
California club sandwich  
Wicked chicken burger  
Mexicana pizza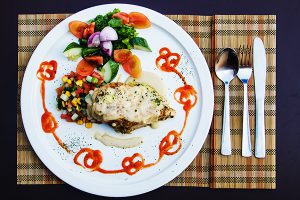 Southern Comfort
Situated in Jhamsikhel with its own unique character, Southern Comfort stands out to provide you with various delicacies from the southern part of United States. Very few restaurants in Nepal choose to serve this type of food. The restaurant guarantees you with quality and hygienic food.

Chicken Pizza Mo:Mo
Barbeque chicken momo
Hamburger
Family combo
   5Pcs: hot wings
   5 pcs: fried wings
Pizza (variety)
Bbq pork ribs/hot pork ribs
Zucchini Boat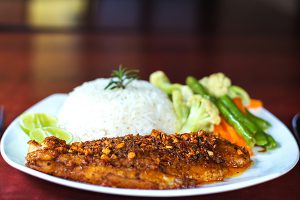 Order Here

Flat Iron Grill
This fantastic food place is an American Style Burger and Sandwich cafe. It is located at Hotel Ambassador, Lazimpat. Besides sandwiches and burgers they offer soup and salads as well. Their burgers and sandwiches filled with smoked chicken strips, bacon and Belkot cheese. Other meats and accompaniments are also available. Their burgers and sandwiches have an American taste to it.

Honey Mustard Salad
Caesar Salad
Grilled Buffalo Chicken
Grilled Caesar Chicken Sandwich
Veg Caesar Sandwich
Himalayan Reuben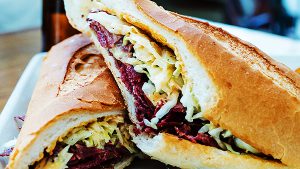 Order Here

Le Trio
Le Trio is owned by three different owners. Their passion for good food made them establish this restaurant in Jhamsikhel, Pulchowk and now they opened a new outlet at Durbarmarg.  The restaurant is best known for Momo Cha with Jhol Achar. Crispy Potatoes, Buffalo wings and the delicious desserts are also popular dishes of this restaurant.

Jhol Momocha
Spicy Thai Chicken
Classic Creamy Vodka Tomatoes Spaghetti
Mozzarella Stuffed Meatballs in Marinara (Buff / Pork)
Pepper Pork Chilly
Newari Choyella (Buff/ Chicken)
Bacon Mushroom Roll
Potato Corn Croquette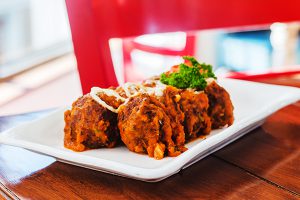 Order Here.


Red Mud
Red mud Coffee was established in 2012 and it instantly became a popular spot for the youngsters. Red mud is a popular place for coffee lovers. However, this place is not just about coffee, Red Mud is equally known for their Sandwiches, Burgers and Momos They are the signature dishes of this restaurant. Red mud has seven outlets today in locations; Jhamsikhel, Thapathali, New Baneshwor, Gairidhara, Phora Durbar, Maharajgunj and Manag. Red Mud also has buy 3 get one free offer just limited for this festive menu.


Veggie Burger
Classic Chicken Burger
Crispy Chicken Burger
BBQ Chicken Burger
Bacon-Eater Burger
Hungry Man's Burger



OR2K
OR2K is one of the best Restaurants in Kathmandu with a varied range of vegetarian delicacies. Its specialty is Middle Eastern Cuisine which is delicious and abundant in quantity with excellent hummus and falafels. Its Dining options vary from Breakfast/Brunch, Lunch, Dinner and Desserts.

Hummus Mushroom Onion
Falafel
OR2K Combo Platter
Israeli Toast
Pumpkin Tart