Asian cuisine is a characteristic style of cooking practices and traditions, usually associated with a specific culture Asia, being the largest and a densely populated Continent is home to many cultures and traditions, many of which have their own characteristic cuisine. Ingredients and cooking methods are common to many countries and cultures in Asia. Rice and curry are common dishes to most Asian cuisines. "Online Food Festival" has associated with few restaurants that provide the best Asian Cuisine.
Baan Tha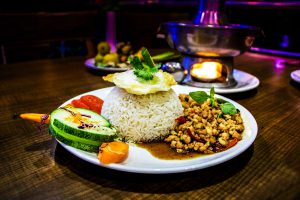 i
Situated centrally at Durbar Marg, Baan Thai is the oldest Thai restaurant of Kathmandu. The restaurant offers you with the authentic Thai dishes which are definitely worth a try.
Tom Yam Koong with rice (worlds renowned thai soup
Kai Yang (whole roasted chicken with Thai herbs)
Satay Kai (Marinated chicken served with Thai herbs) Grilled Chicken Mo:mo (Thai grilled momo)-(8pcs)
Kang phed kai/koong with khao (Thai style red curry choice of chicken or prawn)
Phad Thai Kai (stir fried noodles with chicken)
Khao Pad Ka-Praow Kai Daw(Steam rice with minced chicken and egg)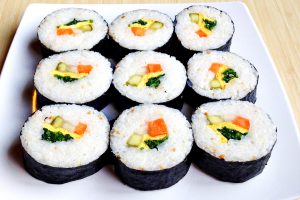 Kimchee Restaurant & Bar
This Restaurant is known as one of the amazing restaurants in authentic Korean cuisine. Located at Boudha, this restaurant aims to provide hygienic food and best quality service. Kimchee is particularly know of its amazing Soup.
Bulgogi Set (Beef/ Chicken/ Pork)
(Served With Seasonal Side Dishes, Rice And Soup)
Samgyeop Sal Set:(Served With Seasonal Side Dishes, Rice And Soup)
Bibim Bap (Beef/ Chicken/ Pork)
Kim Bap (Beef/ Chicken/ Pork)
Kimchi Bokkeum Bap/ Kimchi Fried Rice (Beef/ Chicken/ Pork)
Kimchi Jjigae (Kimchi Stew)
Doen Jang Jjigae (Bean Past And Vegetable Stew)
Yukgaejang (Beef Or Chicken Stew
Jjajangmyeon (Black Bean Noodles)  (Beef/ Chicken/ Pork)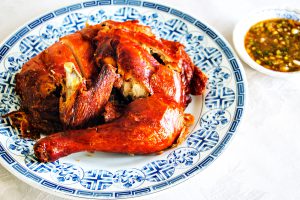 China Town Chinese Restaurant and Bar
Established in 1986, China Town Chinese Restaurant is one of the oldest Chinese restaurants in Kathmandu Valley. This restaurant has good popularity among Chinese food lovers because of its fine food and warm hospitality. Chicken dishes, Duck dishes and Vegetable dishes with Chinese spices are their specialties. China Town Chinese Restaurant is situated at Lazimpat
Chinese Prawn Chilly
Fish Szechuan
Roast Duck Canton Style
Roast Pork Canton Style
Pork Sparibs
Chicken Mushroom Green Cabbage
Fried Chicken Special Sauce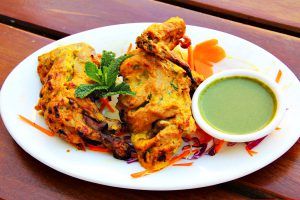 Oriental Kitchen
Since its opening in 2002, Oriental Kitchen has been delighting families with its authentic Chinese and Indian dishes. They aim to satisfy their customers with the best quality food and service. Oriental Kitchen is located at Baluwatar.
Mutton Chop In Hunan Sauce.
Afghani Chicken
Shrimp with Broccoli
Hyderabadi Chicken Dum Biryani
Oriental Whole Fish
Mutton Boti Kebab
Oriental Pork Saddle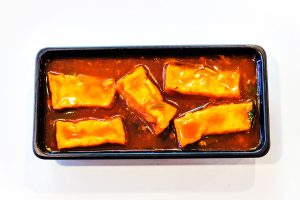 Hungry Panda
Hungry Panda is a new place that serves Asian fusion food at the best price. Located at Jamal, This restaurant serves hundreds of customers in a day. This restaurant has become one of the popular destination for the youngsters and food lovers.
Any single entree ( Veg / Chicken)
Rice with single entree
Rice with double entree
Rice with triple entree
Panda Plate
Chicken Mo:Mo schezwan
Buff Mo:Mo schezwan 
Tom Yam
Veg Mo:Mo schezwan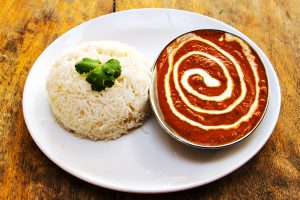 Sarangi
Sarangi is a Nepali/Australian community restaurant committed to development through a social business model. Their delicious food and attention to detailing in presentation has been a  till number 12 on tripadvisor in just three months  Located off the main street, next to the Kathmandu Guest house, Sarangi provides specialties in Continental, Indian and Vegan delicacies.

Paneer butter masala
Paratha Plate
Farmers plate
Two dips
Nachos
Falalal plate
Chocolate Brownie
Vegan Cheescake
Samosa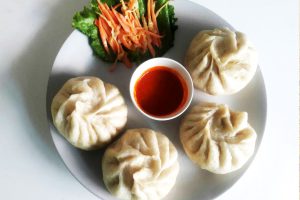 Lupi's Himalayan Bistro
Food eaten or suitable for the people who live in the extreme cold climate of the Himalayas is Himalayan Food. Lupi's Himalayan Bistro is just one of the few places to get a taste of the Himalayas. It is located opposite of the French Embassy in Lazimpat. They serve Tibetan delicacies like; Gyuma (Blood Sausage), Da Pau (Tibetan momos), Dumpling soup and Laphing as well. For the cold winter coming its way, do try some hot dishes this season from Lupi's Himalayan Bistro
Every order of Dapau – gets one extra piece
Chicken dry noodle with two-piece chicken wings
Pizza Bhalep with French fries
Buy Two Plate Momo  and get one extra plate free of cost