This summer, forget having your ice cream on a cone or in a bowl with different toppings – ice cream is going to get better. Foodmandu brings a tipsy twist to your regular ice creams with some booze.
Nothing beats hot weather like a scoop or two of your favorite ice cream. But sometimes ice-cream can get a tad bit boring, especially for the grownups who want to make their weekend afternoon BBQ or Brunch a bit boozy.
Red Wine Ice Cream Float
This deliciously creamy drink just needs three ingredients!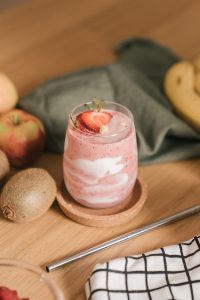 Ingredients (for one)
some cherries
a scoop of vanilla ice cream
Sparkling red wine (Don't have sparkling red wine? Add seltzer to your favorite red wine and make it sparkle.)
Instruction:
Muddle some cherries on the bottom of a tall chilled glass
Add vanilla ice cream
Top with sparkling wine.
You can add some more cherries for garnish
Creamy Vodka with Pineapple
A perfect tropical drink to beat this summer heat.
Ingredients (for one)
A dollop of whipped cream
60 ml of vodka
Half cup of pineapple juice
A scoop of vanilla ice cream
Instructions
Fill a cocktail shaker half full with ice
Add vodka, whipped cream, and pineapple juice.
Shake well
Pour into a chilled glass and serve with ice cream
Use pineapple slice for garnish (optional)
Red Wine Granita with Vanilla Ice Cream
This drink does not just taste good but also looks good.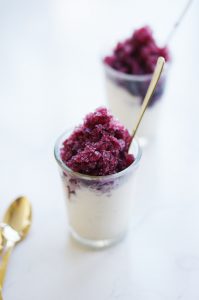 Ingredients:
1/2 bottle of red wine
1/3 cup of sugar
1 cup of water
1 pint of vanilla ice cream
Instruction:
Pour half a bottle of wine in a large baking dish.
In a small pot, heat the water and sugar until the sugar is dissolved.
Pour sugar-water mixture into the baking dish and combine with the wine.
Place in the freezer and after one hour scrape the sides with a fork, bringing the ice crystals to the middle. Repeat this process every 30 minutes. The whole process takes around 4 hours.
To assemble the dessert, place one scoop of vanilla ice cream in a small glass and top with heaping spoonfuls of the granita. Serve quickly before it all melts.
Mimosa Float
This drink makes your regular brunch even better.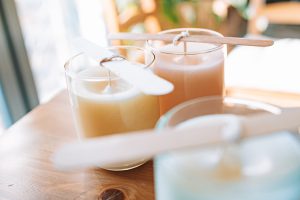 Ingredients
750 ml chilled sparkling white wine
3 cup chilled orange juice
½ cup Triple Sec
2 liters of vanilla ice cream
Instructions
In a large pitcher mix together sparkling wine, orange juice and Triple Sec.
Place 1-2 scoops ice cream in glasses.
Pour Mimosa mixture over ice cream.
Serve immediately.
Here you have easy and boozy ways of keeping the heat at the bay with the sweet taste of ice creams. You can always order the main ingredients from Greenline center and Foodmandu bar for liquor and Baskin Robbins and Icekraft for ice creams. Do try these drinks the next time you have a get-together.