I love Momos. In fact, who doesn't love Momos? Momos have become a staple diet for the people of Nepal. Whether it's a bright sunny day or a chilly day, I love a plate of hot steaming Momos to comfort my hunger. Momos were always popular, and now, the restaurants serving Momos are changing their game with new varieties and taste.
Like apes, who eventually became Humans, the scenario of Momos is also changing. Some sort of Evolution is taking place in the world of Momos as new species and variations are being created almost every day.
If you are a person who savors Momos (and I'm sure you are), you must have tried the following types of Momos, and if you haven't you sure should give it a try!
Open "Sumai" Momo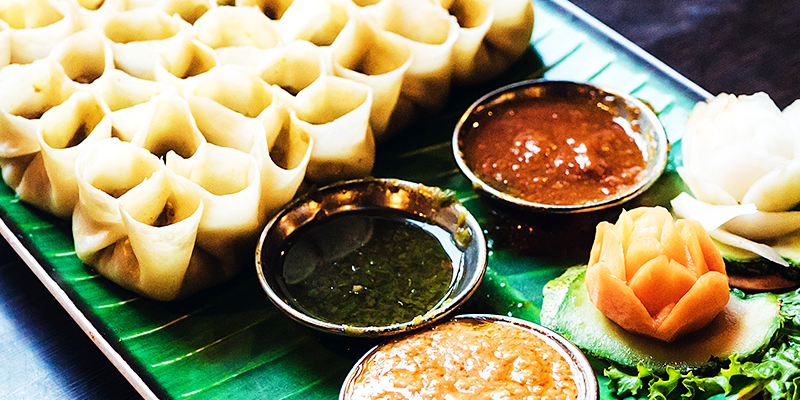 One of the first variation of Momos to start the trend of new concepts and taste is Open Sumai" Momos. As the name suggest, Open "Sumai" Momos are half open and is best served with peanuts sauce. Open Momos are available at The Ghangri Café and Bota: Simply Momo
Momo Cha or Jhol Momo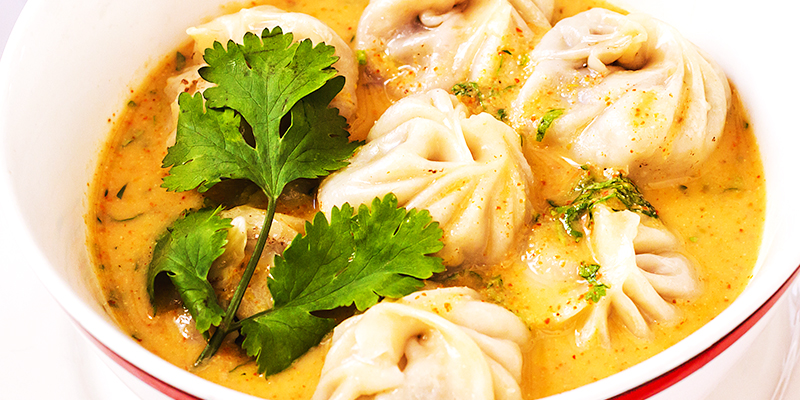 The "Jhol" of this momo variety is a tangy soup made with  coriander, tomatoes ans sesame. It is available in  vegetable, chicken and buff momos. A big bowl of Jhol  momo is perfect for cold winter days and summer days as well. For an amazing bowl of Jhol momo, give Le trio a try.
Green "Spinich" Momo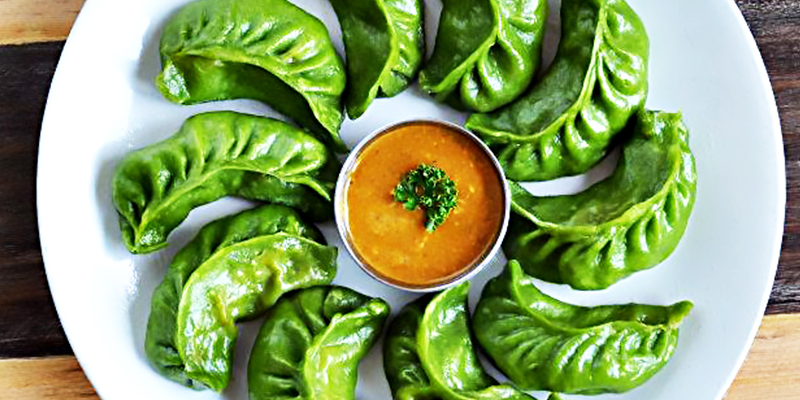 Alice Restaurant serves a unique looking momo dish called the "Green Momo". A plate full of green colored momos is what arrives when you order this dish. For some, this might be un-appealing and for some it might be healthy because it looks green but, this momo dish is like every other plate of momo and it is green. Green "Spinich" Momos are available in Chicken and Veg.
Cabbage Momo


Another distinctive momo delicacy of Alice is their cabbage Momo. Cabbage leaves filled with Chicken or Paneer provides a unique taste to the taste pallets of the Momo Lovers. You might hesitate to try this dish but once you have tasted it, you will become a fan!
Sadheyko Momo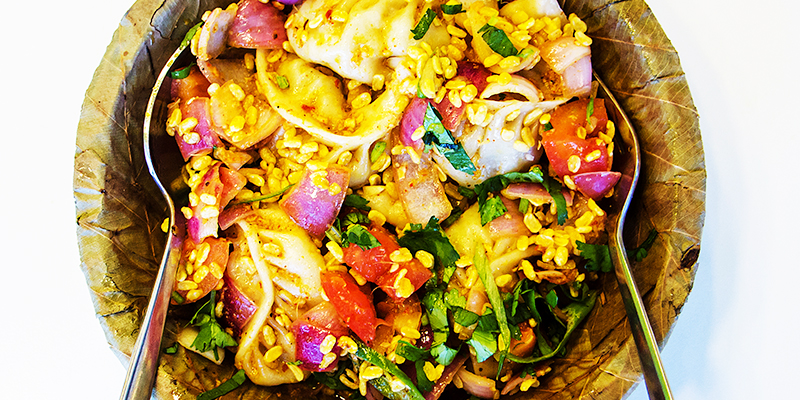 I'm sure you have enjoyed Sadheyko chicken or Sadheyko aaloo. It has little bit of spiciness and a hint of sourness. With similar tastes, Sinka – have it fresh and Bota:Simply momo brings to you "Sadheyko Momo". This momo dish definitely feels like a party in the mouth because it has a lot of variations in taste.
Krunchy Momo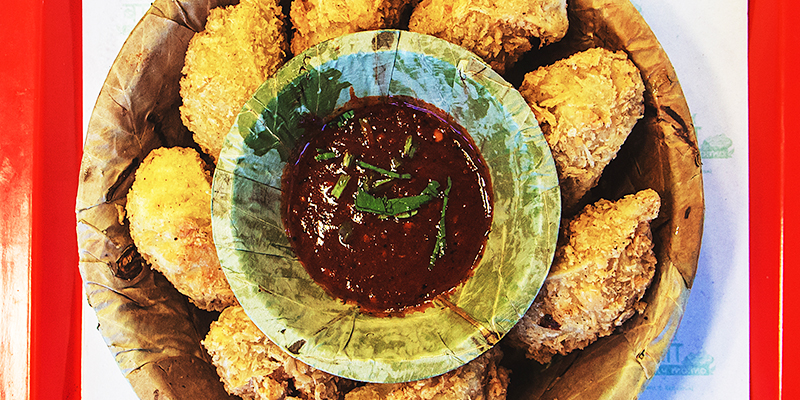 A new addition to the Momo world is "Krunchy Momo". Krunchy momo has already taken up the momo lover's attention. It tastes very good and it is very crunchy. This unique momo dish is available at Bota: simply momo 
Tandoori Momo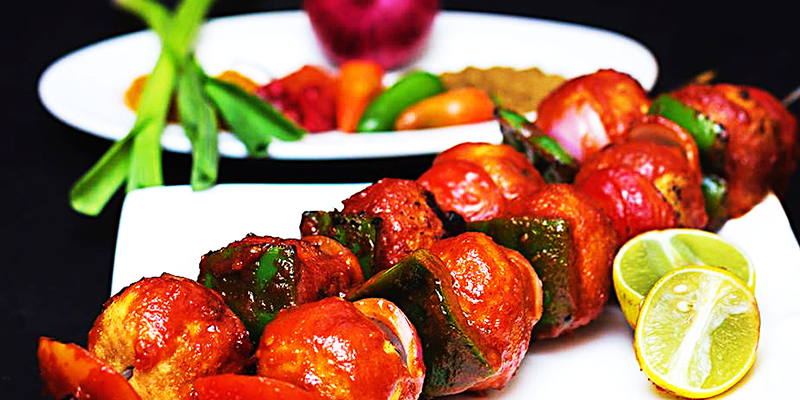 "Did I just take a bite of a Tandoori chicken or was it momo?", this was my reaction when I first tried Tandoori Momos. Served on a skewer, Tandoori momos definitely tastes amazing. After taking a bite this particular type of momo, you will definitely fall in love with it. Tandoori Momos are available at Sinka and Hyderabad House.
Momo:za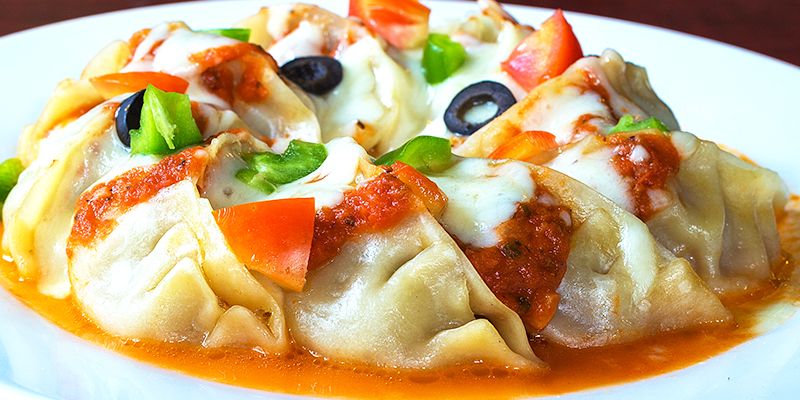 Ever thought of Momos on Pizza? Or Pizza on Momos? Momo:za is another new entry to the evolution of classic Momos. A plate of momos with yummy, cheesy pizza taste is what Momo:za is all about. Momo:za is available at Sinka – have it fresh .
Chocolate Momo


As the name of this dish suggests, Chocolate momo is are filled with gooey chocolate. It is available at Momo Queen. Chocolate momo is definitely recommended to all the chocolate enthusiasts of Kathmandu.
Wings Momo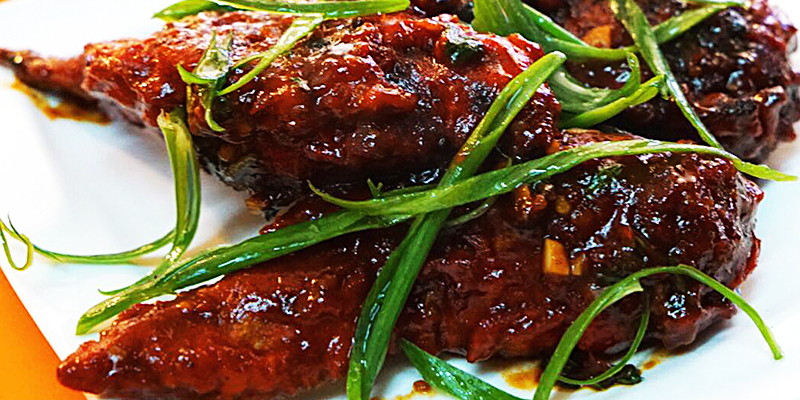 Another specialty offered by Sinka is Wings momo. It's basically momo marinated in a secret special sauce. Wings momo gives a startling taste that lingers on.
Steam Momo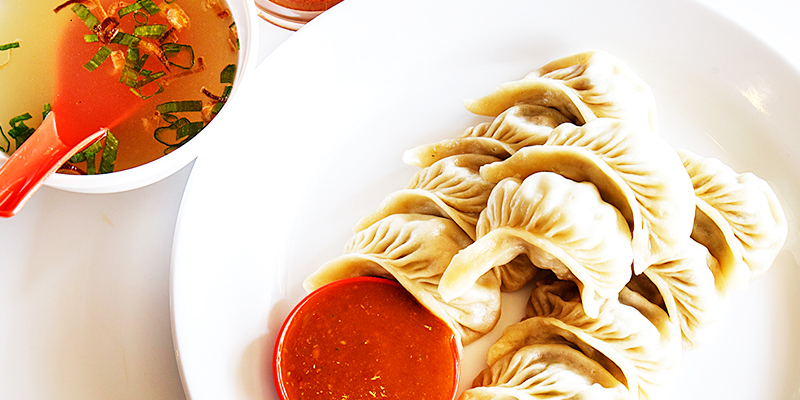 Amongst all these new varieties and variations of momos, let's not forget our traditional momos. It all started with a plate of hot, steaming momos and this legendary dish definitely requires an honorable mention. I prefer this classic momos from Dalle.