There is a saying that most of the time the only food Nepali people order after going through whole lot of menu is "Momo" also known as Dumpling. Yes, we love momos, either in rainy days or bright sunny days; we would crave for it anytime, any day. Love momos? But do not know the best places serving it? Don't worry; here is a list of 5 places in Kathmandu and Lalitpur where they serve the best momos so far.
The restaurant is best known for its Momo Cha with jhol achar. Jhol achar – the tangy soup made with sesame, coriander, tomatoes, makes the achar ambrosial. They serve vegetable, chicken and buff momos. Located at Pulchowk and Durbarmarg, the place is serving the succulent momos for all the momo lovers. They serve momos in a big bowl with bountiful achar. They also provide the food delivery service through Foodmandu so the momos can reach to you. Try it and wish for more.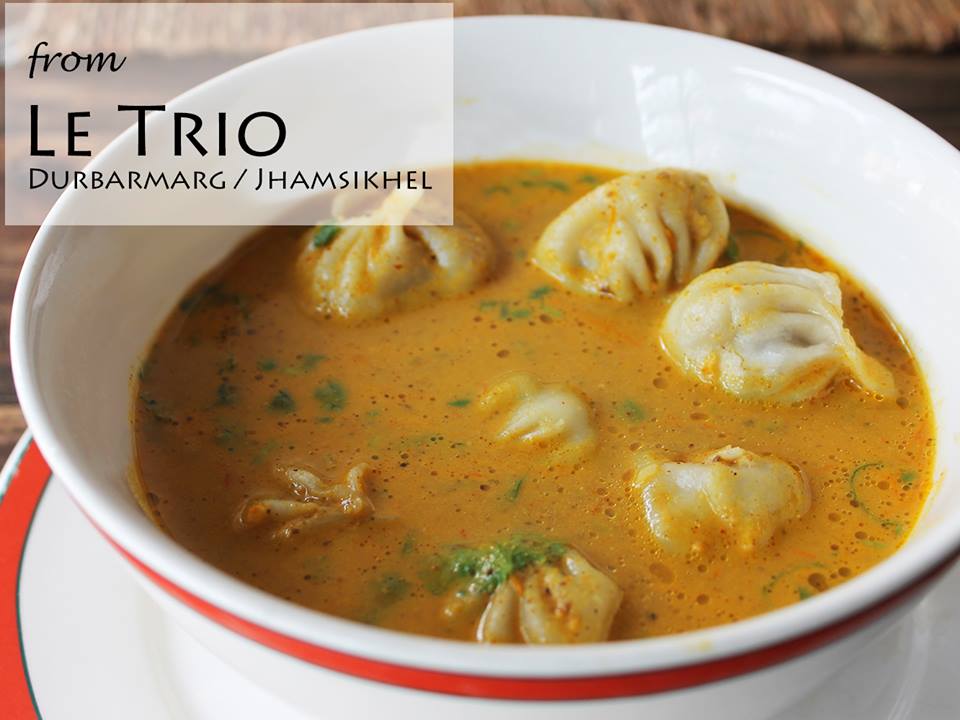 2. Everest momo
Everyone's favorite local vyarra momos of Everest is to die for. Small local shop serving buff momos with flavorsome achar is the best for buff momos in town. The momos are affordable, and tasteful. The place is a bit crowdy, you will have to wait for your turn. But trust us, the wait is worth for.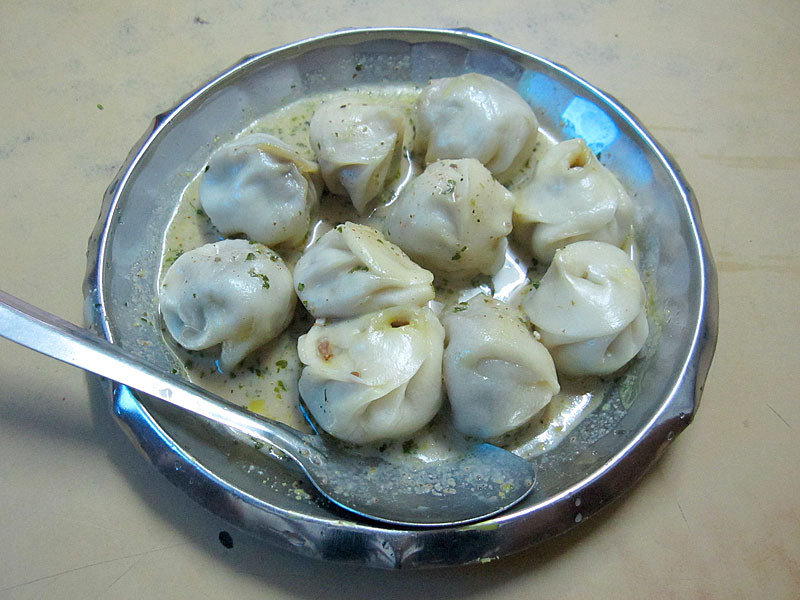 Ghangri's main attraction "Suimai open Mo:Mo" is a stipulating menu every now and then. The open momos, folded partly in four section, making the keema visible makes it more unique. The suimai momos are served with peanut, tomato and green chilly chattni. Not only its look, but the taste is great too. You can also try this luscious momos at home, ordering via Foodmandu. Try it, and you will definitely add it on your list of favorites.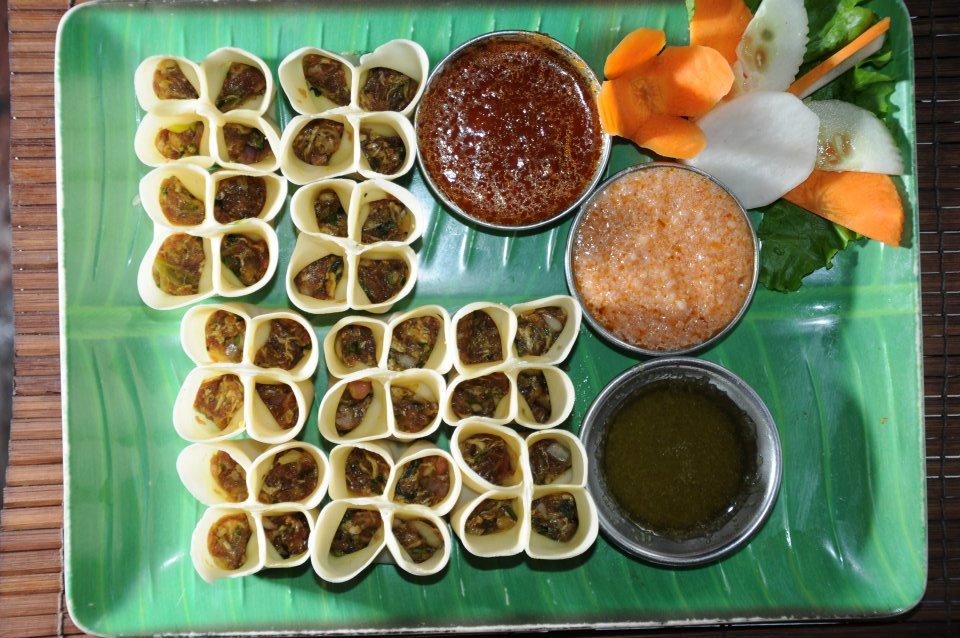 If you are looking for best place serving pork momos, then Oriental Kitchen is the one. Momos filled with minced pork seasoned with various masalas makes the momo distinctive and delicious. Dip the momos to the lightly spiced chatni and have the juicy and delicious piece in your mouth. Heavenly feeling guaranteed!! If you are too lazy to get to the restaurant, remember Foodmandu for home or office delivery.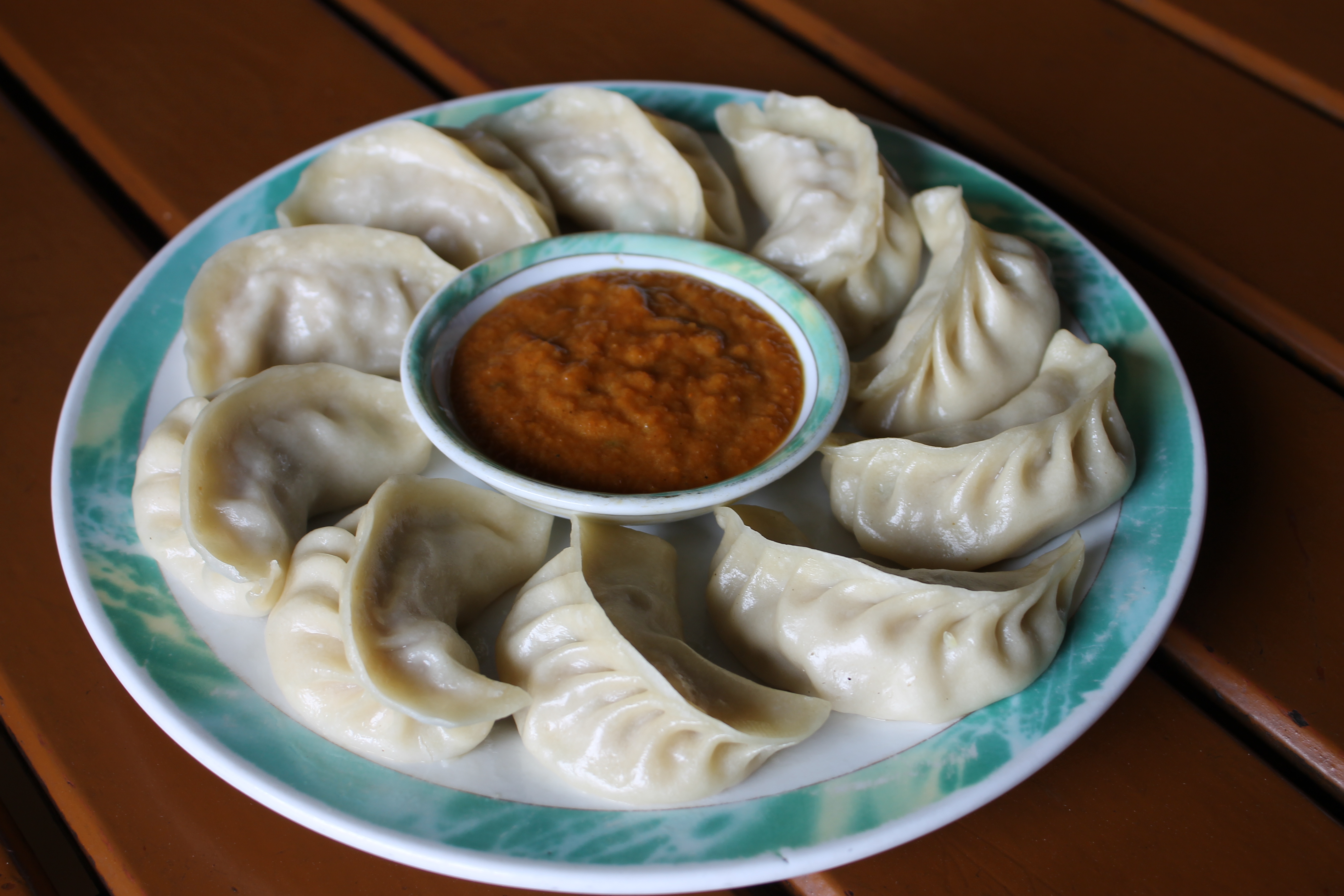 5. Dharahara Momo
If you want a scrumptious and tasty momos quickly, then Dharahara Momo is the one. It is next to Dharahara, the shop is serving typical momos. All you need to do is show the coupon in the kitchen, given at the time of payment, and then enjoy the most delicious momos of all time. They serve momos in Tapari with enough spoon of achar poked with toothpick. They serve vegetarian, buff and chicken momos. You won't leave disappointed, that we can assure.