Going through the menu of the eateries and requesting the same food is exhausting right? But not with THE LUNCH BOX. Yes this menu of 30 pages and more is very exciting; you will be wondering what the next page might be. The Lunch Box is located at Sarwanga Hospital lane next to Beans Café, kupandol, possessed and run by Mr. Prem Dip aka Jimmy. While living in Chicago, he had this astonishing thought of conveying Chicago's flavor to home – serving customer with the same taste. It is a small eatery place, a great deal of food alternative to browse and worth the cost.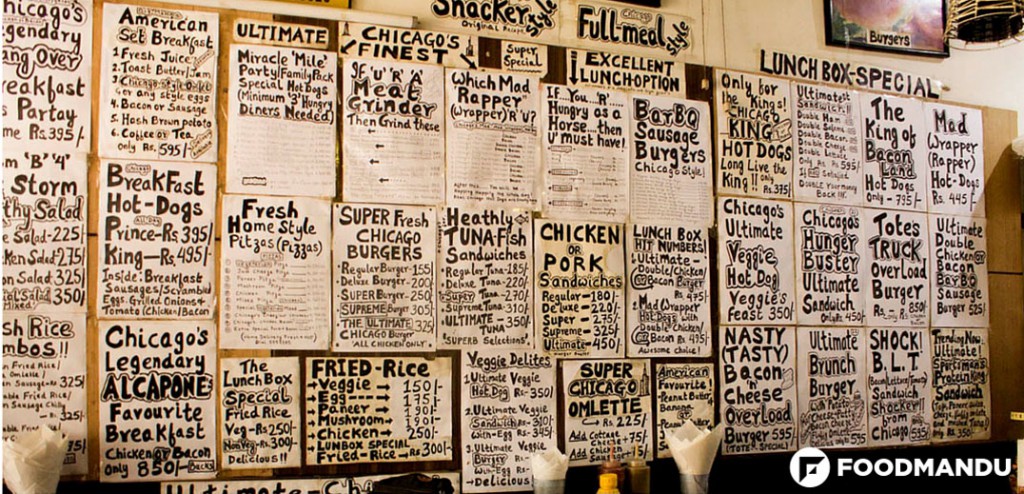 Now look at some intriguing rundown of the menu:
If You …'R'… Hungry as a Horse.. then U must have!
When your tummy starts rumbling and you feel like you could eat for three, then you should choose this. Go for Double Deluxe Mad Wrappers, the distinctive flavor would make you wanna bite more.
Lunch Box HIT NUMBER!
These are the Lunch Box ever green burgers and hot dogs. The ultimate double chicken/bacon burger and hot dog are the hit numbers of all time. People love eating these; the perfect amount of cheese and super crispy patties makes it a go go!!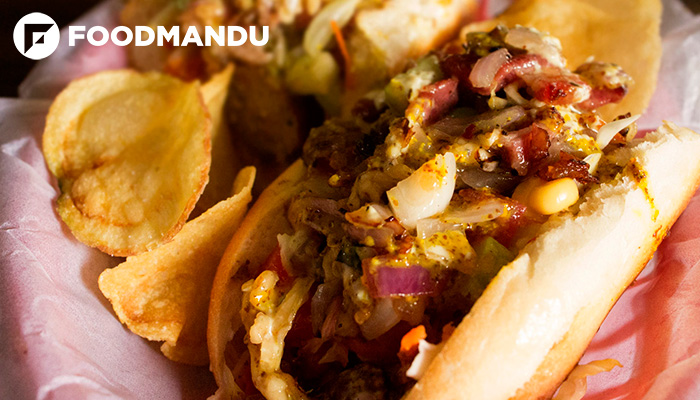 NASTY Bacon 'n' Cheese Overload Burger
The cheesiest burger of all time with bacon is so nasty, you would definitely want to order another plate. This one goes impeccable in the event that you need some profane eating.
Calm 'B' '4' the Storm Healthy Salad
It says there is a tempest coming in your way, so be prepare. Have these plates of mixed greens so you can handle the burgers storm.
The King of Bacon Land Hot Dogs
Hot dogs where there is bacon and more bacon. Go for King mad wrapper with double bacon. Bacon lovers will surely find the love of your life.
If 'U' 'R' 'A' Meat Grinder Then Grind These
If you think GREEN is not your thing, then you should definitely try these. You can pick triple ham, chicken, salami and bacon in your burgers and hotdogs. Three times of meat, woo now that's a thing.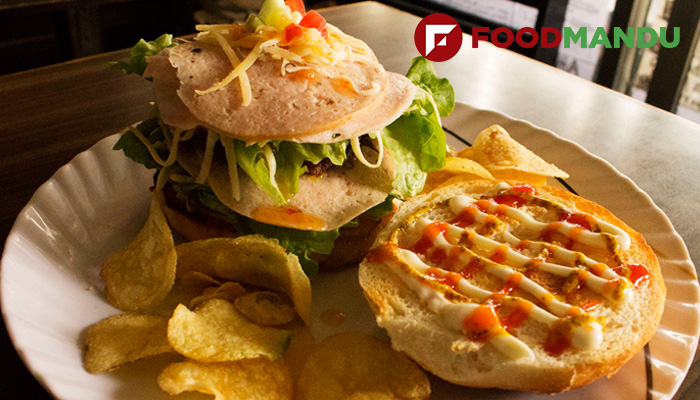 Ultimatest Sandwich
The mightiest of all, the king of the sandwiches with double ham, double cheese, double bacon, double salami, double lettuce. Double of everything; try this if your stomach is growling with hunger. They say If not satisfied Double Your Money Back!!
Chicago's Ultimate Veggie Hot Dog ( Veggies's Feast )
Veggies might be thinking there is nothing for us in store. Not always. Heres the ultimate chicago's ultimate veggie burger with potato, egg, cheese and paneer. There is lot more to choose from. And you all thought veggie food was boring, huh?
Not just these, there is Chicago's Legendary Hangover Breakfast, Chicago's Hunger Buster Ultimate Sandwich, Tote's TRUCK Overload Burger, Ultimate Brunch Burger and many more. Exciting isn't it? Also the food is so good brimming with flavor and delightful. The lunch box will definitely get you hooked. Now you can also the order your favorites from The Lunch Box via Foodmandu and get it delivered at your doors.